Link building has emerged as the most important ranking factor for search engines.
While once link building was much easier, as search engine algorithms get smarter, the task of building a strong backlink profile has become a bit more tricky.
Thanks to the regular algorithm updates being rolled out by major search engines, link building has become more complex than simply raking in every single backlink you possibly can.
And because of this, link building is surrounded by its share of confusions that lead to mistakes that may cost you your rankings.
To make sure your link building efforts never cost you a fall in rankings (or worse, a penalty) make sure you always avoid these link building mistakes:
Purchasing Links
After PageRank became popular, the link market thrived. There were websites dedicated to simply giving out links to those willing to pay a small amount of money.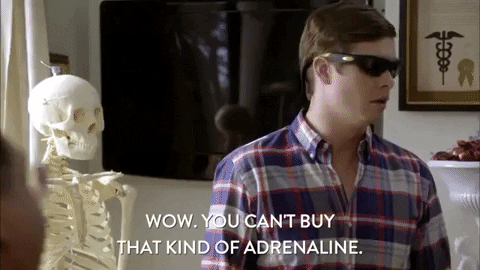 However, when the Panda update was rolled out, everything changed. Scores of websites were penalised for unethically paying and collecting links.
Even today, buying links may seem like a quick way out when you're trying to meet your quarterly traffic goals. However, it pays to remember that Google (and all the other search engines) frown upon the practice.
The disadvantages of buying links are not just limited to a search engine penalty. On the off chance, the search engine algorithms fail to realise you have purchased links, you will have other obstacles to overcome:
Most websites that need to sell links are usually low quality websites and attract a poor quality of the audience.

Most links cost much more than the returns they bring in terms of traffic.
While some great websites do offer a "sponsored post" option where they reveal to the audience the promotional nature of the post, such links are usually very expensive.
Instead of purchasing links, engaging in guest posting is a far better long term strategy. We recently published a detailed guide about the same- check it out here!
Read More:
Creating Too Many Links With Exact Match Anchor Text
While in SEO terms, optimising links for relevant anchor text does make a lot of sense, abusing the same can adversely affect your search engine performance.
In fact, according to Google, stuffing the same anchor text in several links is a black hat SEO technique, which will attract a penalty sooner or later.
For this reason, it is best to use a combination of anchor texts while building links, especially if they are do-follow.
Which brings us to our next point.
Read More:
Building Only Do-Follow Links
Another point that may seem counterintuitive to some, but according to Google, only having do-follow links is another black hat SEO technique that attracts a penalty.
For this reason, instead of focusing all your efforts on building do-follow links, aim at building a healthy backlink profile that boasts a mixture of do-follow and no-follow links.
In fact, use the no-follow link building techniques like blog commenting to maximise the visibility of your brand, while strengthening your backlink profile.
Read More:
Not Paying Attention To Social Signals
Since many webmasters are trying to manipulate the rankings by using black hat link building techniques, search engines have started considering the social signals of a particular page.
While a particular page may be getting tons of traffic, if it is not getting as many shares on social media, the search engine algorithms will rank this page lower than a similar page with similar traffic numbers but better social signals.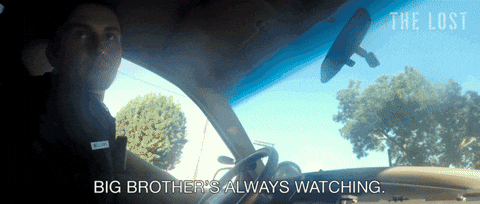 Social signals are almost a surefire sign that real humans find your content useful and/or entertaining. Hence, the search engine will prioritise the content and web pages that drive the maximum number of social signals.
A few ways you can start building better social signals are:
Produce "Share-Worthy" Content:

Yes, you've read this before, and we're here to tell you this again. There is no way around creating valuable content if you want to achieve online success.
Use Social Sharing Buttons:

If you're spending time and effort on creating great content, make it easier for your audience to share it by placing social sharing buttons on each one of your webpages.
Use A CTA:

Want your audience to share your content? Ask them! Don't shy away from requesting your readers to share your content if they like it.
Get Creative:

When you think about creating content, don't limit yourself to blog posts. Venture into more visual formats such as infographics and videos.

Visual content

is known to drive more engagement.
Overlooking Internal Link Building
While not exactly a ranking factor, or a link building technique, internal link building is still crucial to the search engine performance of your website.
If not done properly, poor internal link profile may leave some of your webpages unindexed. Internal linking affects your websites':
Crawlability

: Internal links tell the search engine crawlers about all the pages that need to be crawled and indexed. If in case an internal link is not working for any reason, the page it leads to may be prevented from being crawled and as a result, fail to rank.

Link Juice Distribution

: You cannot link to each one of your pages while building backlinks. Some content assets attract more links that the others. With internal linking, you can make sure your whole website enjoys the SEO benefits even when only a handful of pages are attracting the major chunk of links.

User Experience: Think about it, if a user is reading a blog post on your website, and they find an interesting link they want to explore and they find that the link leads them to a 404 error. How does it affect the user experience?
Internal link building is one aspect of link building that falls completely and directly under your control. Getting this right has several advantages and requires very little effort.
Read More:
Conclusion
When done ethically, link building is a pretty straightforward strategy. Just like all other aspects of running an online business, your link building efforts will only drive success when you add real value to your collaborators.
Here are some more hand-picked post on SEO which you should read: